National Cut Your Energy Costs Day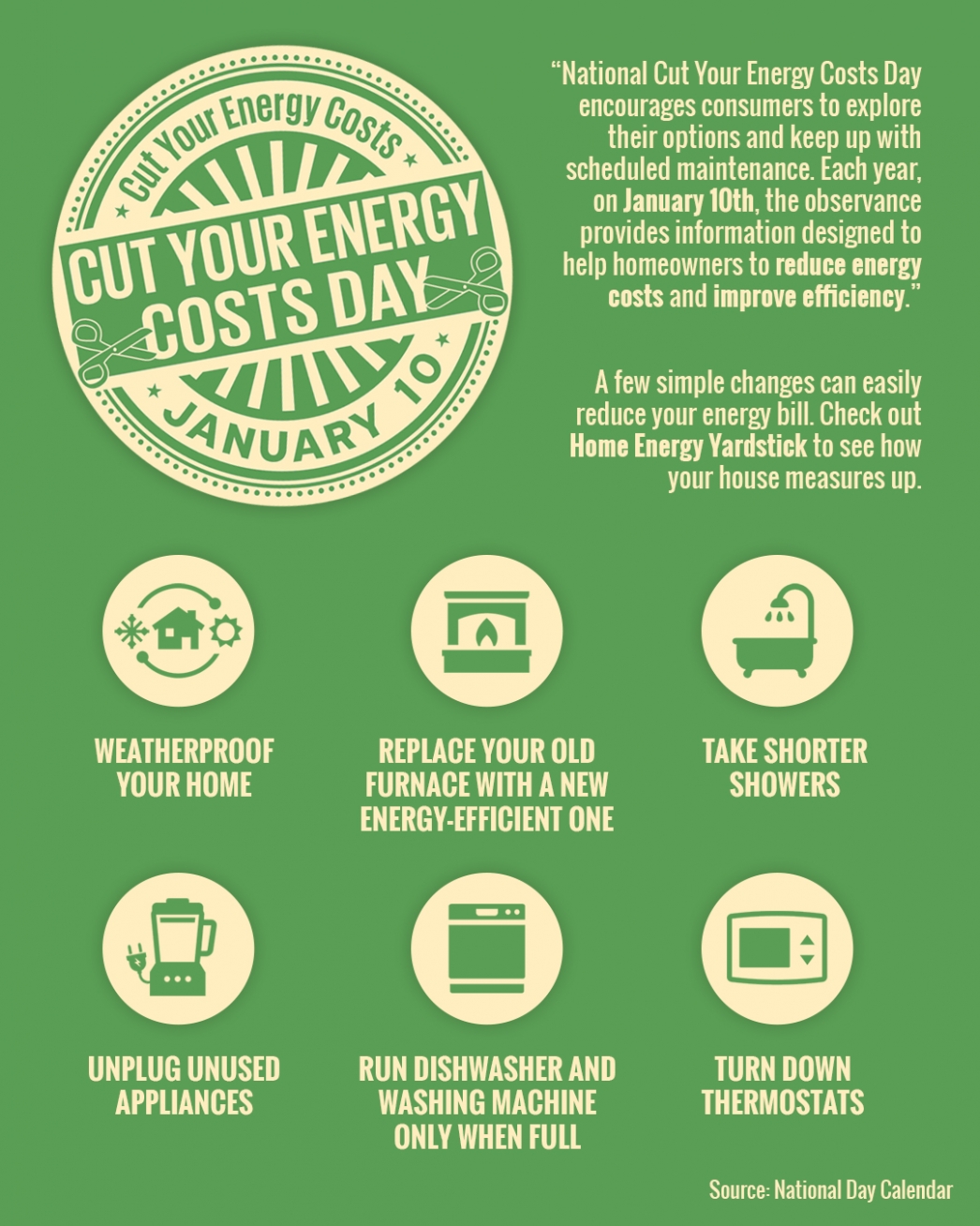 Some Highlights:
On January 10

th

of each year, "National Cut Your Energy Costs Day" encourages consumers to reduce their overall energy costs by improving home efficiency.
According to Freddie Mac, a typical U.S. family spends $2,200 per year on energy bills. By making energy efficient upgrades, you could reduce your energy bills by up to 30%.
To assess the energy efficiency of your home and see how it measures up, take a moment to check out Home Energy Yardstick to calculate your estimated opportunity. Don't forget to have your energy bills nearby!
We Want to Become your Real Estate Agents for Life! We have a highly successful Team of Real Estate Professionals. If you're looking to buy or sell a home in the North Atlanta, GA area let us help ....