Where is the Housing Market Headed in 2020?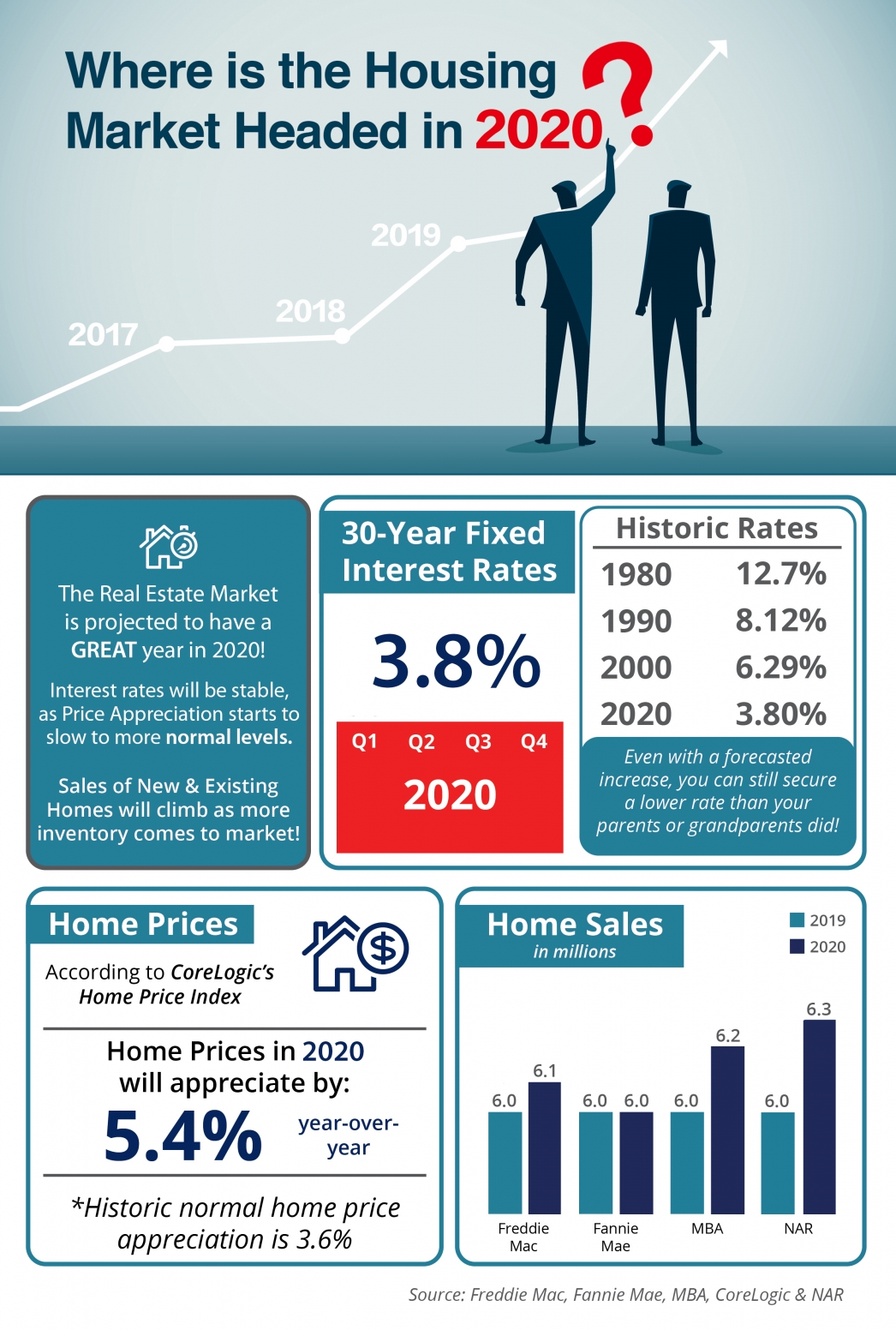 Some Highlights:
Interest rates will be lower than they have been since before 1980 at 3.8% and are projected to remain steady throughout 2020!
According to CoreLogic, home prices will appreciate at a rate of 5.4% over the course of the year.
Experts predict that the number of homes sold next year will be equal to or outpace 2019.
We Want to Become your Real Estate Agents for Life! We have a highly successful Team of Real Estate Professionals. If you're looking to buy or sell a home in the North Atlanta, GA area let us help ....